The International Crimea Platform: First Black Sea Security Conference – participation of the Director General of the Danube Commission (Bucharest, 13 April 2023).
Manfred Seitz, DG of the Danube Commission, took part in the panel "Future Configuration". What is the future of the regional security in the Black Sea and Azov Sea", attended by the Head of Romanian Diplomacy, Bogdan Aurescu, together with the Ministers of Defense of Romania and Ukraine, and the Deputy Foreign Minister Emine Dzhaparova, as well as the Deputy Secretary General of NATO and the Minister of Foreign Affairs of the Republic of Moldova.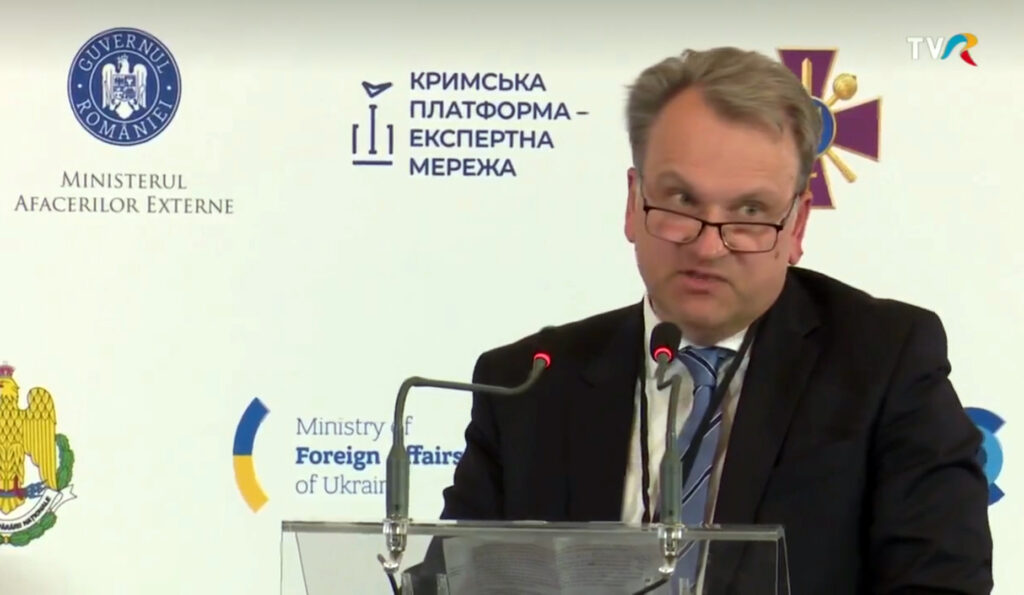 In his statement at the panel, Mr. Seitz presented the support given by the Danube Commission (DC) in implementing the EU-Ukraine Solidarity Lanes Action Plan of the European Commission (EC), in order to facilitate Ukraine's agricultural exports and bilateral trade with the EU. Working closely together, DC and EC support Ukrainian and Romanian authorities as well as businesses in increasing the flow of goods through the Danube ports.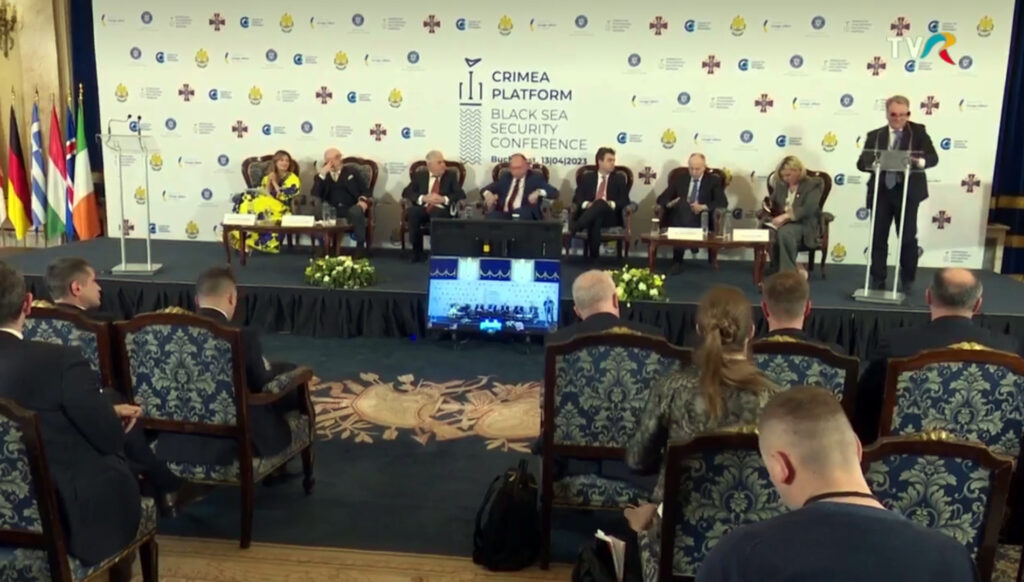 Mr. Seitz mentioned the importance of the Danube waterway and the Danube ports, which is reflected in a share of 25% of the total Solidarity Lanes' goods flows and, with more than 22 million tonnes of goods handled since the beginning of the war, even approaches the 28 million tonnes of the Black Sea Grains Initiative. Also, the Danube waterway and its ports should play an important role in Ukraine's reconstruction phase. He also highlighted the fact that the border area between Ukraine, Romania and the Republic of Moldova not only has enormous potential for agricultural goods and as a logistics hub, but also offers high economic potential for renewable energy production.
In conclusion, the DG of the Danube Commission stressed that the Danube and its ports are indispensable elements for a prosperous Ukraine, today and in the future and a great opportunity for sustainable transport in the entire region.