Fourth METEET workshop was held in Budapest
12 November 2019, Budapest
On 12th of November 2019, the Danube Commission, in cooperation with the Ministry of Innovation and Technology and Ministry of Agriculture of Hungary, organized the Fourth METEET workshop in Budapest at the Representation of the European Commission in Hungary.
The workshop was attended by about 30 representatives of the IWT sector and Hungary to whom the project was of significance due to the project of planned works on the Danube river (preparation of project documentation started in February 2019).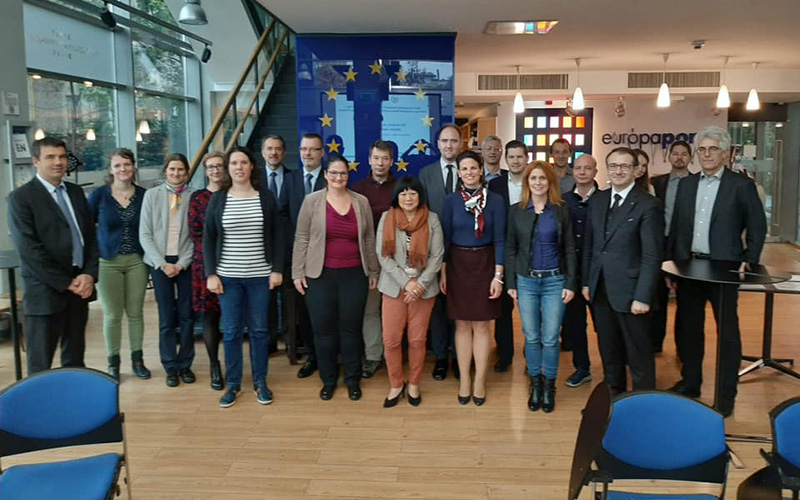 The Mixed Environment Transport External Expert Team (METEET) on Integrated Planning of Inland Waterways Transport (IWT) is the project with aim to advice competent authorities in developing sustainable strategies, plans and projects in the field of inland navigation in the Danube region taking into account European Environmental Legislation from the beginning of the drafting process in order to analyze impacts, constraints and possible mitigation and compensation measures at a very early stage.
METEET's work is managed by a Steering Committee composed of representatives from the European Commission's services (DG MOVE, DG ENV and DG REGIO), INEA, DC Secretariat, ICPDR Secretariat as well as the ISRBC as observer. The activity is financed by the European Commission (DG MOVE) via a grant awarded to the Danube Commission to manage the METEET activities. METEET was designated to assist competent inland waterways transport authorities on a voluntary basis with the objective to foster an integrated approach when developing infrastructural projects in the field of inland navigation. So far, three workshops were held: September 2017 in Vukovar (Croatia), June 2018 in Belgrade (Serbia), and April 2019 in Bratislava (Slovakia).
Presentations: