The Director General of the Port of Constanta (Romania) supports the development of navigation on the Danube River
During a meeting taking place on 26 February 2020 at the headquarters of the Danube Commission in Budapest, Costel Stanca, the new Director General of the Port of Constanta (Romania) stressed the importance of Danube navigation for the Port. He also expressed the willingness of the Constanta Port to engage more with the Danube Ports Network. Manfred Seitz, the Director General of the Danube Commission Secretariat stressed the importance of ports for Danube navigation and the role played by the Port of Constanta as a gateway for the Danube Region. The improvement of maintenance and the elimination of bottlenecks, particularly in the cross-border sections of the Danube, coupled with the foreseen investment in infrastructure in the Port, will contribute notably to the improvement of Danube navigation.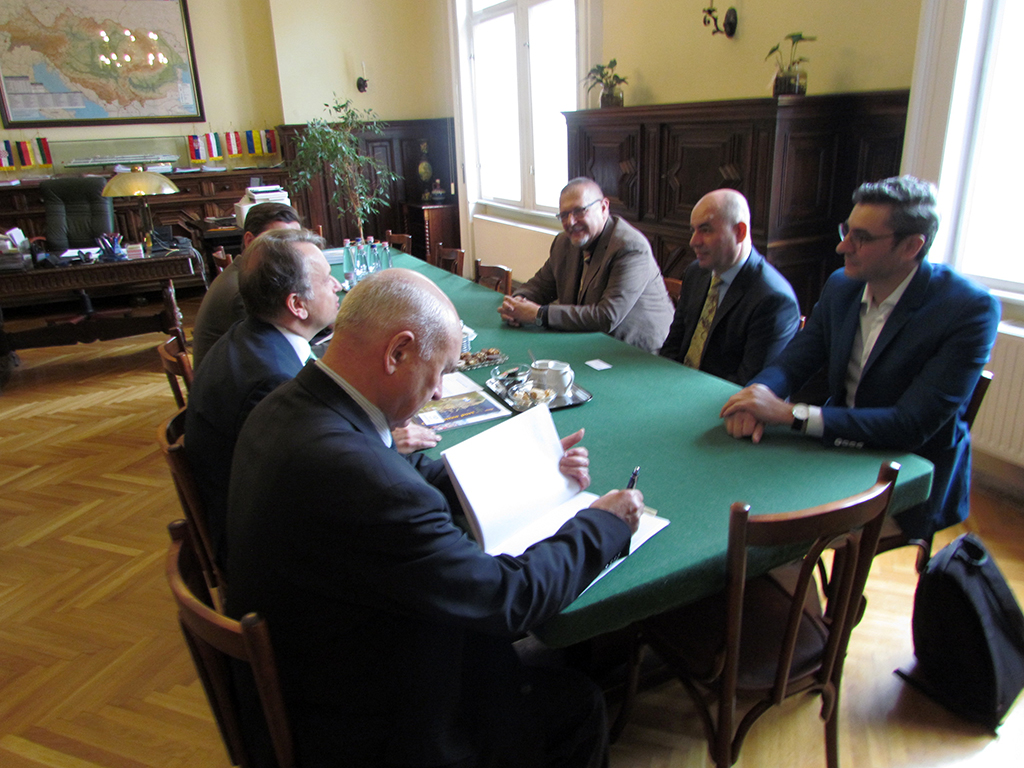 Background information
The Danube Ports Network brings together public and private ports and terminal operators from the Danube Region willing to engage in a long-term, active and coordinated cooperation process benefiting the ports industry and the regional economy at large. In 2020, the Danube Commission supports the establishment of the Danube Ports Network through a grant from the European Union for the implementation of the Rhine-Danube Corridor.