The Danube Commission hosted the 5th METEET workshop/webinar for Romania, 5 – 6 November 2020
The 5th METEET workshop was held as a live webinar for Romania on 5th – 6th November 2020. The Secretariat of the Danube Commission (DC) provided the communication tool (WebEx) as the meeting's host. The concept was refreshed in the policy section of transport and environmental protection in cooperation with trainers. The project proposals and case studies remain the same as the virtual project adapted to the Danube conditions and actual projects in Romania.
The webinar was attended by about 60 participants from different governmental institutions, including the NGOs representatives. The representatives from Bulgaria's governmental institutions, involved in the FAST Danube Project, were guests to the webinar as well. The DC Secretariat expects that a workshop in Bulgaria (26th – 27th November 2020) will follow up this line to give the workshops partly cross-border dimension.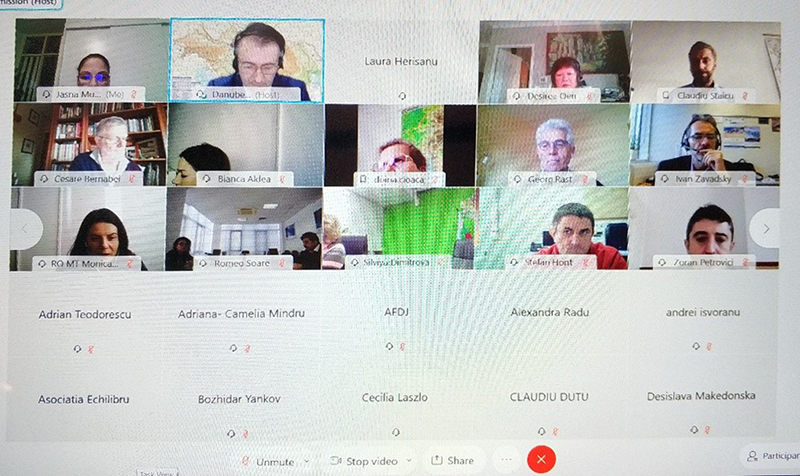 During the two days webinar, looking into the virtual case, prepared in line with regional river features and current developments in Romania, participants were asked to identify potential stakeholders, interested in or affected by the inland waterways projects in Romania/Bulgaria, and possible setbacks or benefits during the preparation of such projects. Discussion led to the conclusion that the Ministry of Transport, Infrastructure and Communications is the preeminent institution for all activities in regard to the improvement of navigation conditions. It was emphasized that the key challenges for project planning are the availability and updating of monitoring data.