Visit of H.E. Nikola Selaković, Minister of Foreign Affairs of the Republic of Serbia, to the Danube Commission
On 18th December 2020, during his working visit to Hungary, Minister of Foreign Affairs of the Republic of Serbia, H.E. Nikola Selaković, paid a visit to the Danube Commission. At the headquarter of Danube Commission he met the newly elected presidency of Danube Commission and the leadership of its Secretariat to discuss the current situation of navigation on the Danube, as well as future activities of the DC with a focus on the importance of the Republic of Serbia on international waterways.
Director General of the DC Secretariat, Mr. Manfred Seitz pointed out the achievements of the Republic of Serbia in rehabilitation of ports, waterway maintenance, dragging works and investments in Iron Gates rehabilitation for an economic success of Serbia on the Danube as a consequence. That was possible due to the active navigation policy of Serbian institutions, as well as to the functional working plans and instruments in line with the river engineering projects.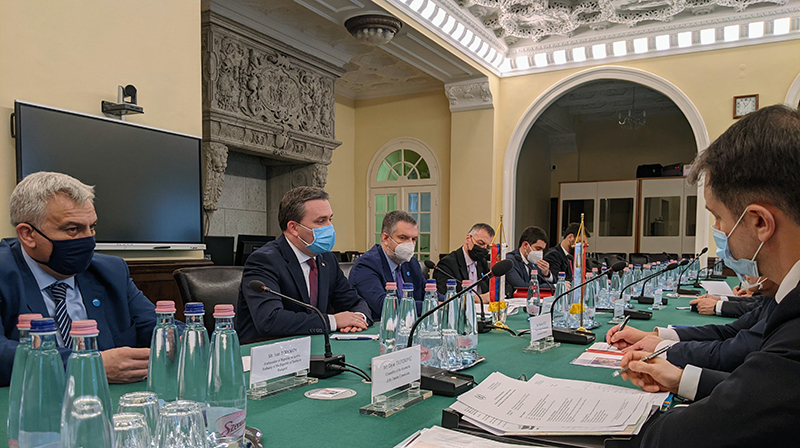 Minister Selaković stressed the importance of fiscal consolidation carried out by the Serbian Government since 2014, which enabled to invest into infrastructure projects, inclusively with reference to the Danube as an international waterway, paying attention to the environmental issues at the same time. Particular emphasis was placed on investments in ports in the Republic of Serbia since 2015, by building of 9 new ports and modernization of other 4. Minister affirmed Serbia's commitment to further support the improvement of the DC's activities, together with the modernization its legal framework, as a sincere partner for all strategic goals of new presidency of DC.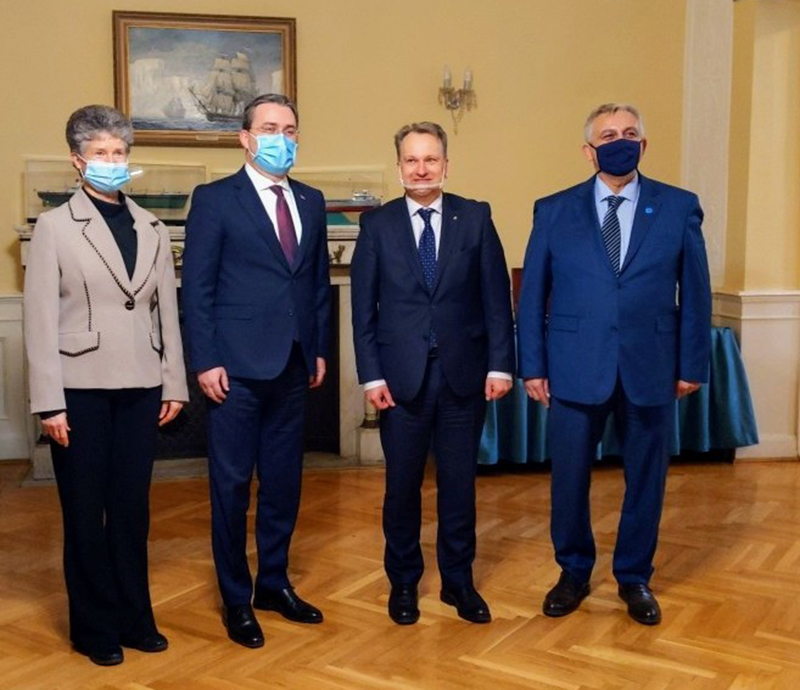 Representative of Hungary and the newly elected Secretary of the DC, H.E. Ambassador Zsuzsanna Répás, underlined the importance of DC for Hungary as a host country, the need for further cooperation among the DC member states in scope of development of navigation and ports on the Danube and also to keep the Danube as natural river.
The meeting was also attended by the Representative of Serbia to the DC, H.E. Ambassador Ivan Todorov, elected as Vice-President of the DC at the 94th session of the DC, held on 11th December 2020.