Expert Meeting for the Development of Ports and Port Operations (EM Ports)
The first Expert Meeting on the development of ports and port operations (EG Ports) was organized by the Danube Commission (DC) on 30 September 2021. The meeting was conducted online and involved about 80 participants, including more than 30 participants from port administrations of Danube ports. In addition to the official languages of the DC, the experts used English at the meeting. The meeting was chaired by Mr. Werner Auer, the CEO of Port of Enns in Austrian.
The work of the expert group was divided into five key areas, where the Secretariat first presented an overview of the state of the area and the main objectives. Afterwards representatives of DG Move, CINEA, EFIP, DC member states and various different project coordinators/promoters presented the most important policies relevant for ports and provided information on project activities aiming to green and digitalize port activities.
It was agreed that EG Ports should act as an information and communication platform on port policy and port innovation topics. The next meetings are scheduled for 9 March 2022 (online) and 29 September 2022 (hybrid).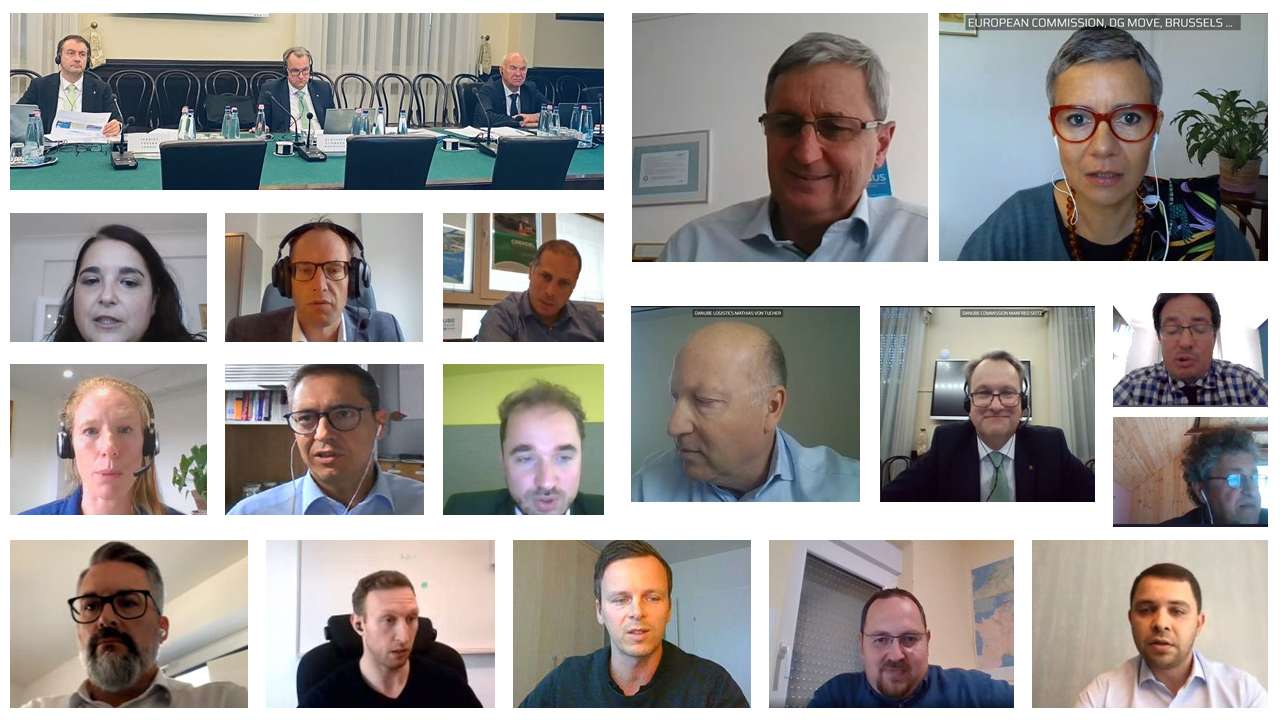 Presentations:
DC SEC presentations:

Key speakers' presentations: