The second Expert Meeting for the Development of Ports and Port Operations (EM Ports) successfully completed
The second Expert Meeting on the development of ports and port operations (EM Ports) was organized by the Danube Commission (DC) on 9 March 2022. The meeting was conducted online and involved about 60 participants, most of them from port administrations of the Danube ports. The meeting was chaired by Mr. Werner Auer, Managing Director of Port of Enns in Austria.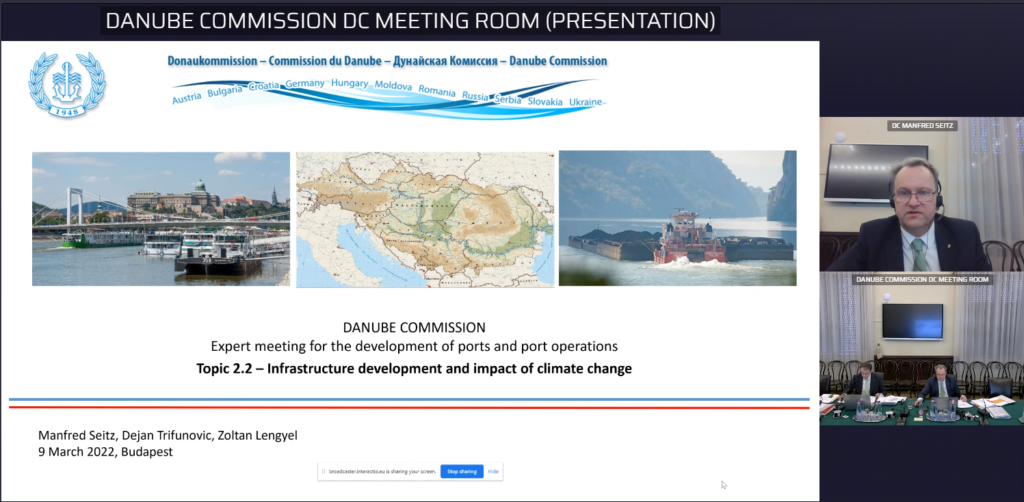 Representatives from DG Move, CINEA, EFIP, DC member states and various project coordinators presented main policies, regulations and projects relevant for Danube ports and sea ports in the fields of infrastructure, energy transition, greening and digitalization of port activities. Special attention was given to the proposed new Alternative Fuels Infrastructure Regulation (AFIR) and Onshore Power Supply (OPS) in Danube ports.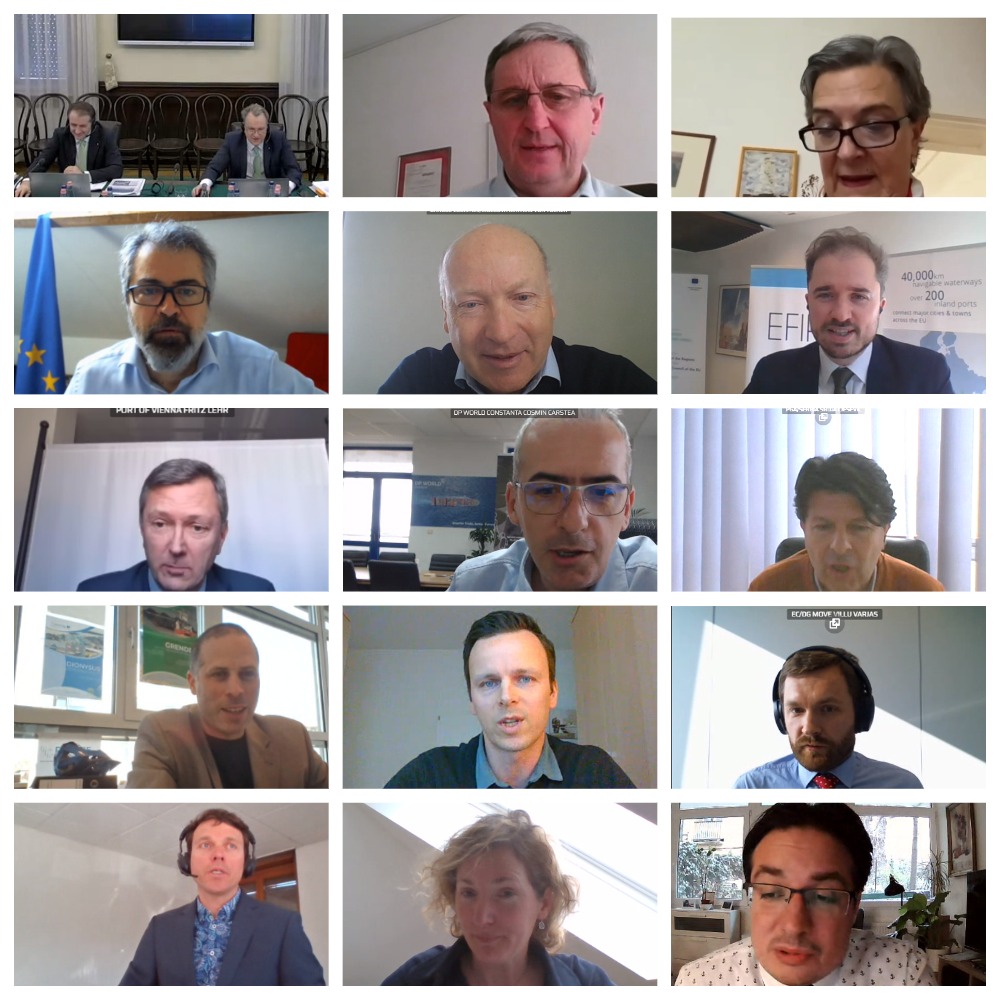 For a better monitoring of the status and further development of port infrastructure, the Secretariat of the Danube Commission proposed to expand its current database on Danube ports and to develop it into a comprehensive GIS based information system.
The DC Secretariat also proposed a "Declaration on Decarbonisation and Sustainability of River and Sea ports in the Danube Region", which shall document the will of the Danube ports to develop strategies, action plans and projects to reduce greenhouse gas emissions by 55% by 2030 and to reach net zero greenhouse gas emissions by 2050.The port authorities/administrations, private port owners and port operators are invited to sign the Declaration in a described procedure that will take last until the second half of this year.
The next meeting is scheduled for 29 September 2022.
Presentations: